Wednesday Oct 30, 2019
The Sneaky Trick Spirit Guides Use to Help You Learn
We all have life lessons to learn and they can be a challenge. But did you know that your Spirit Guides can use manipulation to help you or to help someone else learn their lesson? Did you know that you could be the person being manipulated? Discover how this sneaky trick is used by those in Spirit to help you or to help another learn and grow.
Existing Silver Patron's or new Patrons that become a Silver Patron in October 2019 or November 2019 will get a pdf* of the show Have You Seen Behind a Person's Mask? (https://www.wendyswisdom.ca/e/have-you-seen-behind-a-persons-mask-empaths-or-sensitives-relate-to-this/) that also includes instructions on how to do the experiment plus another example of how it works that's not included in this show.
See readings offered by Wendy by visiting https://www.oralinlight.com/amember/cart?c=42
Have a question or want to suggest a show topic? Submit it at by accessing the Contact Form link at wendyswisdom.ca.
There are many ways to support the show so Wendy can keep sharing her information with you...
1. Become a Patron for only $1.50, $3, $6, or $10 a month. Learn more at https://patron.podbean.com/wendyswisdom
2. Purchase Premium Podcast or Ebooks by Wendy.
3. Encourage others to support the show by sharing her podcasts.
4. Make sure to go to https://www.wendyswisdom.ca and then click on the FOLLOW button to encourage others to do the same.
5. Download the podbean app to your phone. You'll be notified of new shows and you can participate in live shows!
Apple Store: http://bit.ly/applepb   
GooglePlay: http://bit.ly/gppbstore
Sign up on the mail list for https://www.oralinlight.com - Get notified of reading specials, new services or products and new shows!
Wendy is dedicated to providing practical, convenient, easy to use products & services that meant to help you move forward in life more easily. Get understanding and results. End suffering & feeling lost or stuck in life with spiritual tools, techniques & knowledge.
*pdf is sent once it is ready
Comments
(1)
To leave or reply to comments, please download free Podbean or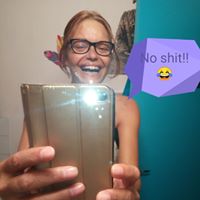 Gosh Wendy, I am really stunned here, I really needed to hear this. It helped me understand what happened with my mother and sister😳my guides were definitely influencing me... My mother is a very selfish Narsist, I all of a sudden had so much anger against her, as she always just cares about herself, even my son was surprised by the anger I had, I felt like a 16 year old. So I sended her the day after my truth, by what's up, saying she was never there not even for my children, they don't know her, I also said I forgive you, I have nothing against you as I have come to understand you can't do better, God Bless you, she sended me a message back that I am in Satan, stuff, and that I am a brat and she is going to delete me from her life. I was stunned. Of course I said to her do what you have to do, you never took responsibility for your actions anyway. But God Bless you. She deleted me. My sister, I sended on whats up, also my truth, about that we do t know each other we are not close in this life, and I have made peace with it, and that sister for me is a word, she took it badly, said she deletes me from her life... My sister is a lot like my mom, my sister even said we are not in the same world, I think it meant in the same dimension. It hurted me but then it was as if I realized that had to clear this for to move forward. And what you have said, well rand a bell in my mind, while writing these things to them it was as if light like not totally me. I feel much better now. Thank you Wendy so much😘❤️🌹