Saturday Sep 28, 2019
Why You Should Develop Your Psychic Gifts
Many of you are drawn to developing your psychic gifts (which included energy healing by the way) but really don't know too much about the path in terms of what it's like to actually walk the path. There are pros and cons to walking this path. Wendy shares a few of the pros - the good part of starting to walk this path.
Support the show by becoming a Patron at any level - $1, $3, $6.50, and $10 - learn more at https://patron.podbean.com/wendyswisdom
Please follow and support the podcast by going to https://www.wendyswisdom.ca and clicking on the FOLLOW button. Download the podbean app to your phone and be notified of all new shows!
Apple Store: http://bit.ly/applepb
Google Play: http://bit.ly/gppbstore
https://www.oralinlight.com - Practical, convenient, easy to use products & services designed to help you move forward in life more easily - with understanding and results. End suffering & feeling lost or stuck in life with spiritual tools, techniques & knowledge.
Comments
(1)
To leave or reply to comments, please download free Podbean or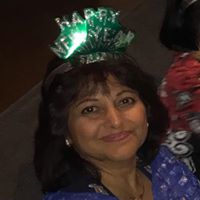 Is it possible to get a transcript if I don't have time to listen to this?