Sunday Sep 08, 2019
Ep. 42 - Your Daily Whisper to See If You Can Connect to Spirit
In today's Daily Whisper, follow along and see if you can feel or get a message from the Divine. It's fun and often insightful.  Want a different Daily Whisper? Visit wendyswisdom.ca and click on the Daily Whispers page. Choose the card that calls out to you "pick me!" The Daily Whisper is there for you anytime you need it 24/7.
Please follow and support the podcast by going to https://www.wendyswisdom.ca and clicking on the FOLLOW button. Download the podbean app to your phone and be notified of all new shows!
Apple Store: http://bit.ly/applepb
Google Play: http://bit.ly/gppbstore
https://www.oralinlight.com - Practical, convenient, easy to use products & services designed to help you move forward in life more easily - with understanding and results. End suffering & feeling lost or stuck in life with spiritual tools, techniques & knowledge.
Comments
(1)
To leave or reply to comments, please download free Podbean or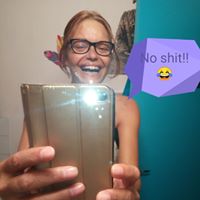 Peaceful sensation, a thought, you are so much loved... I feel more in peace❤️Thank you Wendy 😘