Saturday Sep 07, 2019
Ep. 41 - Are You in a Spiritual Waiting Period?
In this episode, Wendy discusses what she calls "waiting periods". You'll get an understanding of what it is, how it makes you feel, why they exist, why they are worse for Empaths or Sensitives, how to find out if you are in one and the best ways to cope. 
Here are the links to products/services mentioned in the Episode and/or to help you on your path (links open in new window and take you to the oralinlight.com web site):
What's Needed in the Moment "Do It Yourself" Energy Blockage Clearing and Balancing Guided session. It helps with removing blockages and can speed up the clearing process.
Comments
(1)
To leave or reply to comments, please download free Podbean or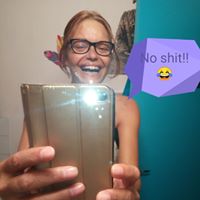 Awesomeness... Thank you for sharing Wendy your experience! I love these moments of stillness in my thoughts. I appreciate them now. My waiting period has been going on for over a year now... I trust all is well. Thanks to your readings, I got to understand this better😊 I do the breathing you recommended and the push down medit. 😘